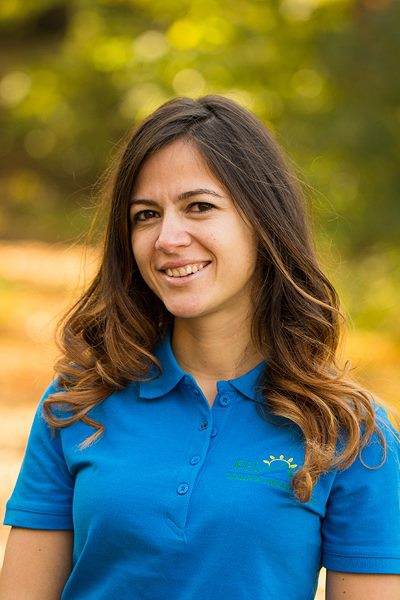 Dr. Arla Kasaj ND RAc
Dr. Arla Kasaj ND RAc is a graduate from the Canadian College of Naturopathic Medicine. Her journey as a future physician began at the age of 5 when her close family friend, a successful Orthopedic Surgeon, inspired her to become a doctor. The commitment to this dream has required a lot of passion, hard work, and faith.
Dr. Arla was born and raised in Tirane, Albania. She moved to Toronto with her family at the age of 13 and was able to adjust to the Canadian culture with ease. She excelled in academics by completing the International Baccalaureate Program along with her high school studies. During these four years she discovered her passions for sports (soccer and rugby), leadership, and volunteer work. The next four years at McMaster University consisted of personal and spiritual growth and becoming more aware of the relationship between health and our surroundings. Upon graduation from university, Dr. Arla was ready to commit to the study and practice of Naturopathic Medicine.
Dr. Arla practices as a Naturopathic Doctor and Registered Acupuncturist at Belmont Natural Health Centre. She also continues to practice part-time in the GTA by doing house-calls based on patient requests. She enjoys teaching and has worked for the Canadian College of Naturopathic Medicine as a teaching assistant for Physical Medicine.
Her Naturopathic Practice:
Dr. Arla has experience with treating a variety of conditions that are encountered in a family practice including heart disease, diabetes, arthritis, digestive concerns, and hormonal imbalance. She has a special interest in assisting patients with weight loss and establishing a healthy and balanced lifestyle. Her background in Kinesiology and sport therapy has allowed Dr. Arla to provide very effective treatments for pain management and rehabilitation from sport and workplace injuries. She prefers to use a variety of Naturopathic modalities when treating her patients including but not limited to nutritional and lifestyle counseling, botanical medicine, acupuncture, homeopathy, and hydrotherapy.
Dr. Arla is also an NAET (Nambudripad's Allergy Elimination Technique) practitioner with extensive experience in the treatment of allergy and sensitivity related illness.
In addition, Dr. Arla has been trained by Dr. Sat Dharam Kaur ND to provide advanced care for breast health especially for patients who are at higher risk or who have been diagnosed with breast cancer.
Recently, Dr. Arla has added cosmetic acupuncture treatments to her practice as a great option for patients with dermatological concerns including acne, rosacea, skin discoloration, and aging.
Professional Memberships and Affiliations
Member, Ontario Association of Naturopathic Doctors

Member,

College of Traditional Chinese Medicine Practitioners and Acupuncturists of Ontario