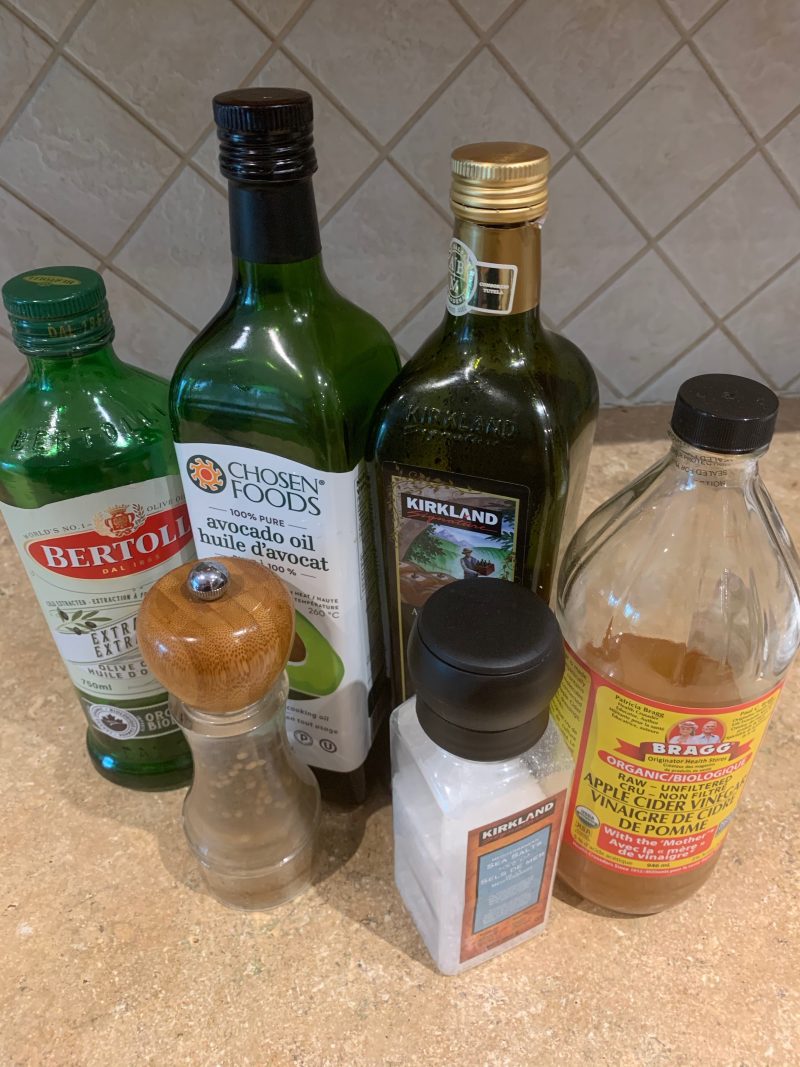 This is a quick dressing recipe with some variations that we make often and have on hand for evening salads. We use different vinegars to have different options and can modify for whatever salad we are making.
You can also make it in small quantities for a quick dressing when you need it. Simple ratio is 1:2 acid (vinegar, lemon juice) to oil.
1/2 cup balsamic or apple cider vinegar
1 cup light olive oil or avocado oil
salt and pepper to taste.
1 tsp Maple Syrup (optional)
Mix all ingredients together. Toss with your favourite greens and veggies. We like to add toasted seeds, toasted quinoa or nuts to our salads for a little extra crunch.
For a nice Greek or Italian vinaigrette, I would add a clove of crushed garlic and some oregano (skip the Maple Syrup).
Store in mason jars in the fridge.