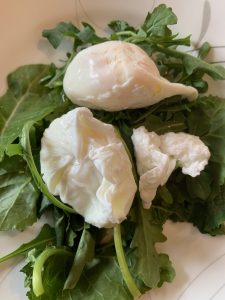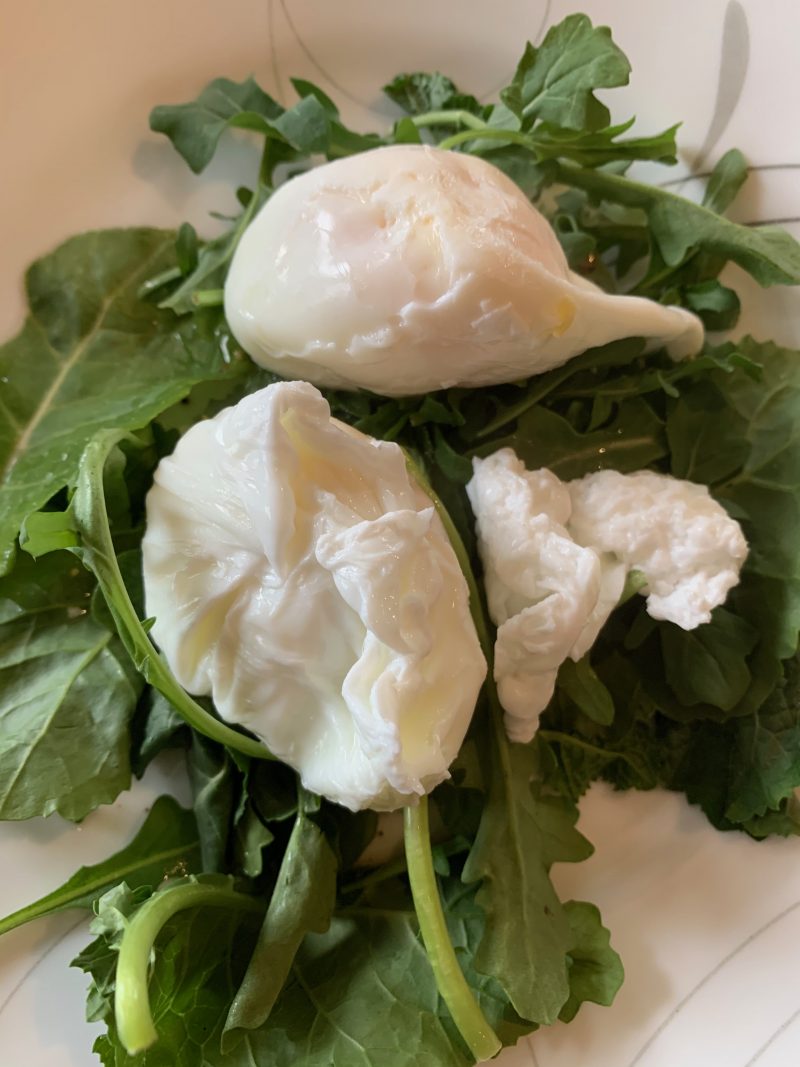 This is a simple, satisfying way to start your day! Eggs provide the protein to give you a great amount of energy in your day!
2 poached eggs
A generous handful of greens (I prefer Arugala, spinach or blend with some kale)
Roasted Red Peppers or a slice or two of tomato (optional)
Dressing
Juice from half a lemon
1/2 tsp of honey
salt and pepper to taste.
Make the dressing the evening before so the honey mixes in.
Toss the greens with the dressing and top with eggs.